Share this Page?
Management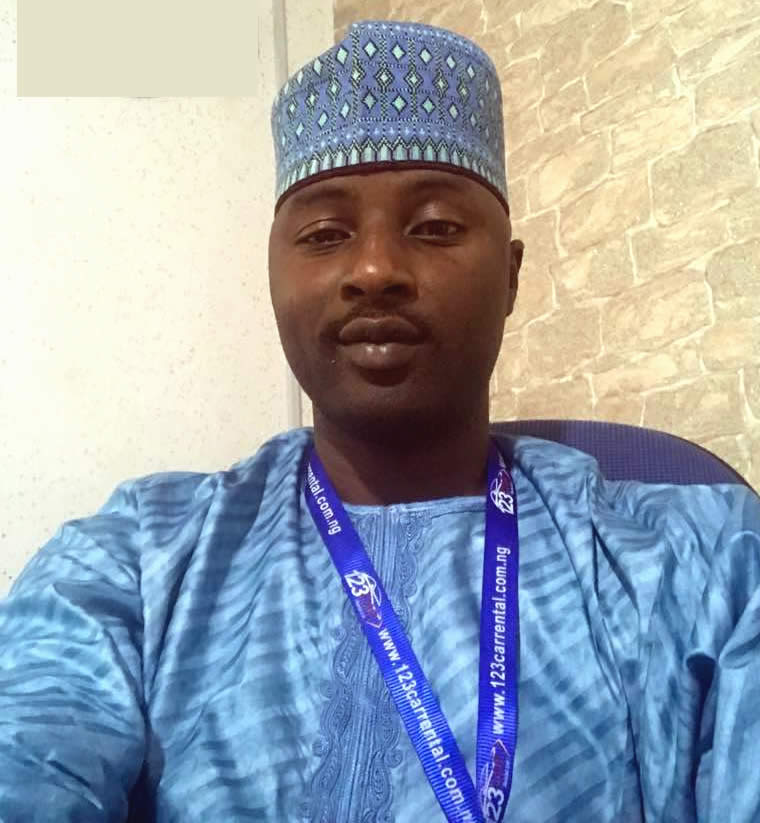 Tajuddeen Musa
(CHAIRMAN/C.E.O)
Tajuddeen Musa was born in Gwammaja, Kano State Nigeria in 1979. He received Bsc degree in Accounting from Bayero University Kano in 2003. He incorporated UAI wireless in the year 2003, a company that is into Telecommunication and the Company became number one supplier of fixed phones as well as best service provider to Intercellular Nig Ltd (a CDMA Company) by 2006 the company expanded into other businesses such as cars importation, sales, shipping and towing services from U.S.A and in that same year, the company was acquired by share holders and the company changed to Fine Stars International Limited. HE spearheaded the incorporation of Fine Stars International in U.S.A, Togo and Cotonou and later in 2016 he became the Executive Director in charge of Business Planning & Strategy and became the Chief Executive Officer (CEO) of the company in 2017 which he later resigned his appointment in 2017 and founded a new company called 123RYDE MEGA COMPANY LTD both in Nigeria and that of USA in 2018. Currently, he resides in FCT-Abuja, Nigeria working with the new company that he founded as Chief Executive Officer (CEO). He can be contacted at umataj@yahoo.com, 08099990403.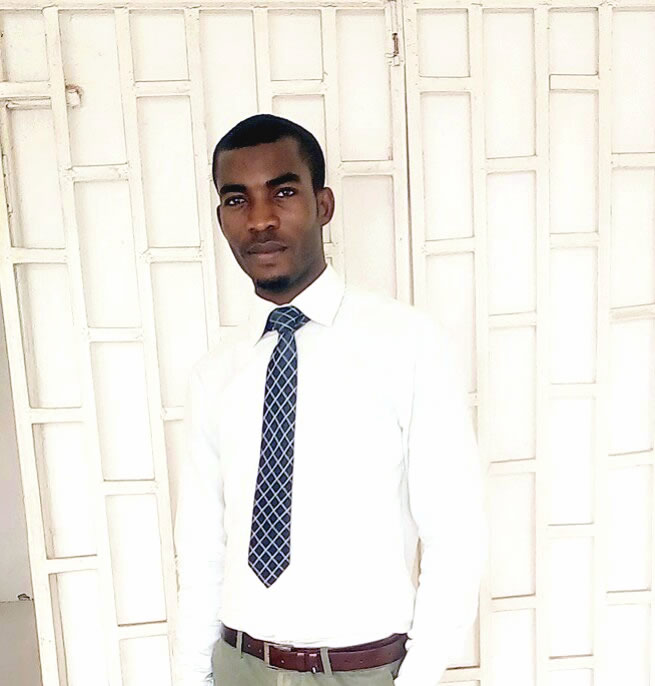 Zubair Abdulfatai S.
(Secretary & General Supervisor)
Zubair Abdulfatai Sakama was born on 21st November, 1992 at Adavi Local Government Area, Kogi State where he finished his Primary & Secondary School in the year 2002 & 2008 respectively. He started learning shoe making in 2006 - 2008 at Orator Shoe Industry Okene, Kogi State and later became a Shoe Maker in the year 2008 - 2009.
In 2010 - 2012, he turned to be a Farm Products trader as well as independent farmer at Edo State in quest for his academic pursuant after he lost his father in the year 2009. He emerged as Chairman of 'Ebira Youths Farmers Association' in that Community called Ogugu-Okpella situated at Edo State in 2012 and this grants him an opportunity to have much access to farm land which in turn has a remarkable increase in his level of farm production in 2012/2013. He was admitted into Bayero University Kano to study Bsc Sociology in the year 2013. He did online Course in Sociological Knowledge advancement with American Sociological Association (A.S.A) in 2014 before he finally graduated in the year 2016 with Second Class Upper Division.
He was employed in Fine Stars International Ltd (The Auto Imports & Sales Company) early 2017 as Business Planning & strategy Officer under the control of Executive Director Business Planning & Strategy (Mr. Tajuddeen Musa) who influence him and thought him a lot of business ideas before he started developing an interest in studying the concept of organization through the existing literature online that same period. In September, 2017 he emerged as new Company Secretary/Head H/R till February, 2018 before he put forwards his resignation letter and joined this reputable Company - 123RYDE MEGA COMPANY LTD still as the Company Secretary & General Supervisor till date.

Influences:
Zubair Audu (My Father)
Ismaila Obaro & Abdulrahman Salawudeen (My Islamic tutor)
Dr. Bello Kabir Dumbulu, Dr. Maikanu Madaki & mall. Usaman
Ibrahim (My Lecturers)
Tajuddeen Musa (My Director at Fine Stars Int'l Ltd)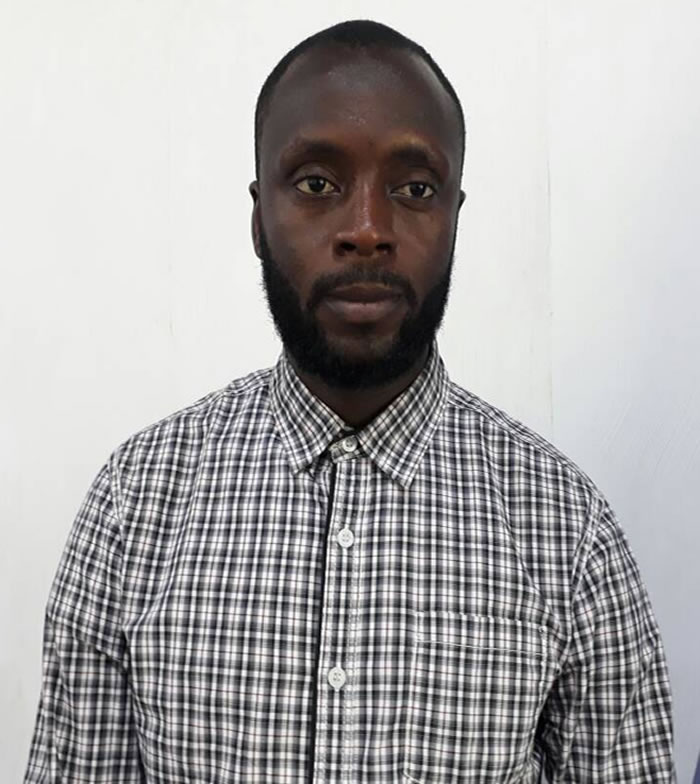 Sunusi Musa Sidi
(General Manager Lease Dept.)
Sunusi Musa Sidi was born in the year 1989 at Alfindiki KMC Kano, Nigeria. He attended Jakara special primary school in 1994 and finished in 2000. He obtains his SSCE result at Government secondary school Dala, in 2006. He was admitted at Kano state polytechnic in the year 2007 where he obtained National diploma certificate in the department of printing technology, SOT chapter in 2011. Between the periods of 2009 to 2011, he embarked on cosmetic business from one city to another (Onitsha to kofar wambai market Kano) as well as from Cotonou to kofar wambai market-Kano in the year 2012.
He started his degree program in the year 2013 at Houdegbe North American University Benin, Benin Republic to study International Relation and at the same time he was employed by the untiring and dedicated CEO of Fine stars international limited in the person of Taju Musa, which he started from employee level at Fine Stars International Ltd Cotonou branch and later became the head of shipping dept in 2014. He was promoted by the CEO as Acting MD position in 2016 ending and in the same year he finished his undergraduate program. Interestingly, he became the MD of Cotonou branch in the year 2017 before he was later transferred to Head Office, Kano State - Nigeria in October, 2017 as Branch operation manager. He was appointed as General Manager Leasing Department at 123Ryde Mega Company Ltd after he put his resignation letter in Fine Stars International Ltd.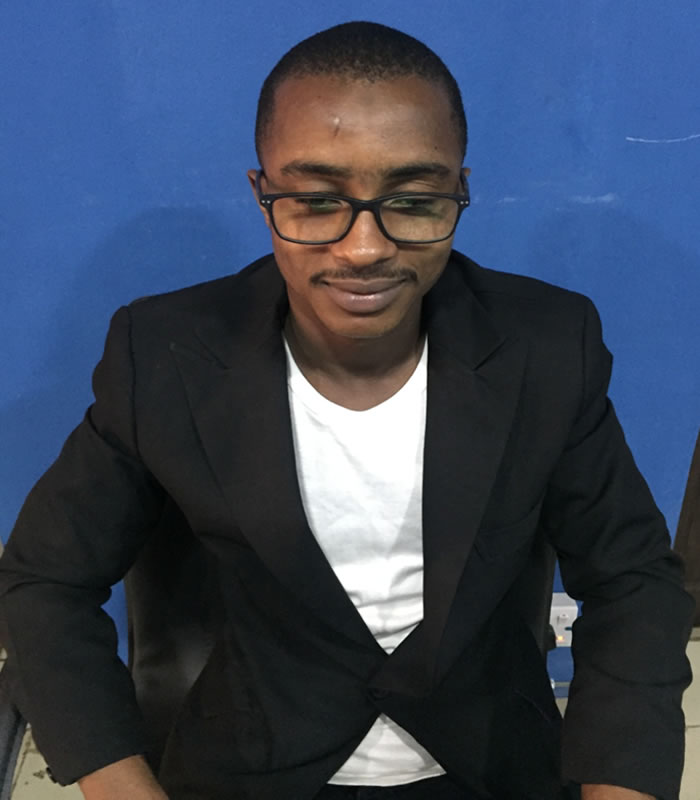 ISAH HABIB ISAH
(G.M Auto Import & Sales Dept.)
Isah Habib Isah was born in kano state in the year 1992.He attended a primary school at Customs Staff Nursery and Primary from 2000 to 2006 and then did his secondary school at kano Capital school from 2006 to 2012. He was admitted into American University Cotonou in the Faculty of Political Science and International Relations to study Bsc International Relations in the year 2012 and successfully graduated in the year 2016. He worked with Fine Stars International ltd Cotonou Branch while schooling at the same time. He was fist employed as Personal assistant to then Director of Business Planning & Strategy and then later became Towing Officer in charge of towing and shipping of all the cars From USA to Lagos & Cotonou in the year 2015. He was later transferred to Nigeria to Act as Managing Director 123 Car Rental Abuja in the year 2016 and later become an Executive Director Business Planning & Strategy as well as Properties at Company's Head office Kano in the year 2017.